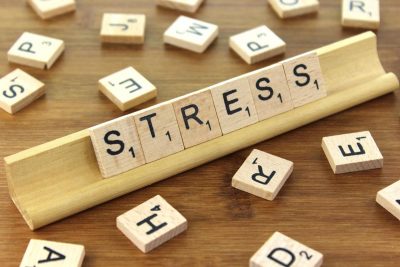 Vitamin C is making a serious comeback. As we've discussed in past articles, researchers of the early to mid 20th century became obsessed with the seemingly miraculous healing capacities of high-dose ascorbic acid (the technical name for vitamin C). The work of these pioneers was largely shunned by the mainstream medical community, however, and vitamin C returned to its status as "just another vitamin."
More recent research has begun to restore vitamin C to its former glory, though, with many experts wondering whether the vitamin-C-optimists of the 1940s were right all along.
One prominent study demonstrated that intravenous vitamin C dramatically outshines even the strongest antibiotics for treating sepsis—one doctor found that it reduced the mortality rate of his sepsis patients from as high as 50% to a mere 1%.[1]
Other studies have found that vitamin C is an invaluable tool for fighting cancer. It works through a wide variety of healing mechanisms (none of which carry the horrendous side effects of chemotherapy and radiation treatments), and has been shown to be effective against cancers of the ovaries,[2] pancreas,[3] prostate, bladder, skin, breast, lung, thyroid, and more.[4]
And that's just a few impressive examples of what modern researchers have been discovering about vitamin C. It's becoming increasingly clear that vitamin C is highly underestimated, and that it deserves a prominent place in mainstream medicine. It doesn't just prevent scurvy, but also can act as a powerful tool for treating serious illness and reclaiming the health of the whole body.
And now another, somewhat unexpected benefit has been added to the list of vitamin C's marvels: natural stress relief.
How vitamin C lowers cortisol levels and manages stress naturally
For some time, researchers have been fascinated by the connection between vitamin C and physical performance optimization. They've observed that vitamin C perfectly supports the body before, during, and after physical exertion—and even that supplementing daily with vitamin C can confer the same cardiovascular benefits as exercise.[5]
Over the course of these studies, researchers something very interesting: high-dose vitamin C supplementation consistently reduces levels of cortisol, adrenaline, and other markers for heat-induced stress[6] during high-intensity exercise.[7] Since these chemicals are linked with the body's overall stress response (physiological or otherwise), could vitamin C also attenuate psychological stress response?
The answer is a resounding yes. German researchers carried out a randomized controlled trial and published their results in the journal Psychopharmacology. They subjected study 120 study participants to acute psychological stress using what's called the Trier Social Stress Test (which consists of on-the-spot mental arithmetic and public speaking). Half of the group was given 1,000 milligrams of ascorbic acid (vitamin C) before the test, and half was given a placebo.
The vitamin C group displayed improved markers of psychological stress across the board: lower systolic blood pressure, lower diastolic blood pressure, lower levels of the stress hormone cortisol, faster cortisol salivary recovery (meaning that cortisol spikes associated with acute psychological stress recovered to baseline more quickly), and more favorable subjective stress response to the test.
Those who were given vitamin C even reported that they felt "less stressed" right after taking it. This stands to reason, as previous research discovered that administration of high-dose vitamin C literally halts the secretion of cortisol in animals.
And because cortisol is one of the primary hormones through which your body modulates stress response, controlling it with vitamin C represents a promising step forward in the treatment of stress and anxiety.
How to begin your own vitamin C regimen
As you can probably see by now, everyone can benefit from vitamin C supplementation. This incredible nutrient played a prominent role in the evolution of our immune systems—our bodies used to manufacture its own supply of ascorbic acid to fight pathogens, inflammation, and oxidative stress (many mammals still have this built-in mechanism).
Due to what researchers call an "inborn error of carbohydrate metabolism," our livers now contain an enzyme that blocks the synthesis of vitamin C. One fascinating study does claim, however, that human adrenal glands secrete small amounts of vitamin C as part of the body's natural stress response,[8] but it's nowhere near the level that our livers used to produce.
Regardless, you can still tap into this natural state of healing through supplementation.
Not all vitamin C supplements are created equal, though. To experience results like those discussed above, you'll need to take a high-quality, high-bioavailability product. Otherwise, most of the ascorbic acid will simply pass through your body without being absorbed (this is the case with the vast majority of vitamin C products, and is the reason why the mainstream media is so pessimistic about the benefits of vitamins).
For this reason, liposomal vitamin C is the way to go: it's the only route of administration that's nearly as absorbable as intravenous injections, and it's much cheaper, more convenient, and less invasive. We recommend PuraTHRIVE's product, which is nanoencapsulated using two cutting-edge formulation techniques, liposomal and micellar delivery. It's the highest-potency vitamin C available on the market, and unlike other products, it's delicious! 
---
References
[1] https://emcrit.org/pulmcrit/metabolic-sepsis-resuscitation/
[2] http://stm.sciencemag.org/content/6/222/222ra18
[3] https://www.ncbi.nlm.nih.gov/pubmed/23381814
[4] https://www.ncbi.nlm.nih.gov/pmc/articles/PMC3480897/
[5] http://www.the-aps.org/mm/hp/Audiences/Public-Press/2015/44.html
[6] https://www.ncbi.nlm.nih.gov/pubmed/19223675
[7] https://www.ncbi.nlm.nih.gov/pubmed/11590482
[8] https://www.ncbi.nlm.nih.gov/pubmed/17616774