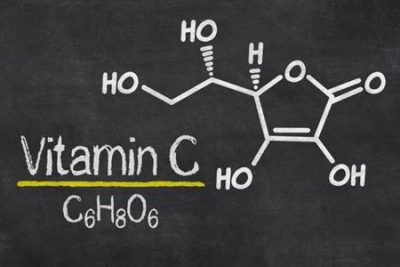 After decades of ridicule and denial, the theories of early vitamin C researchers are finally gaining acceptance in the mainstream medical community. Dr. Fredrick Klenner, whose extensive vitamin C research in the 1930s was largely scorned, observed that "some physicians would stand by and see their patient die rather than use ascorbic acid (Vitamin C), because in their finite minds it exists only as a vitamin."
Dr. Klenner, as well as other researchers like Linus Pauling, used vitamin C to treat a mind-boggling array of health conditions, including supposedly incurable ones. Though their work is still considered controversial, modern research has confirmed the therapeutic efficacy of ascorbic acid in a wide variety of medical contexts, including hormone regeneration, cancer, heartburn, stomach ulcers, anti-aging skincare, stress relief, sepsis, heart disease, and more.
But some researchers believe that vitamin C deserves even more credit. Viewing it as a therapeutic agent, they argue, still implies that it is "only a vitamin," rather than an integral and essential part of biological homeostasis in humans.
To understand their point of view, it's necessary to take a brief tour of human evolution.
The connection between vitamin C production and biological balance
If it sounds a bit strange or overblown to consider vitamin C a fundamental aspect of the body's self-regulating biology, consider this fact: humans are one of only a few species that do not endogenously produce ascorbic acid (vitamin C). Nearly all mammals (and nearly all vertebrates, for that matter) have a built-in biological mechanism for producing ascorbic acid, which acts as a hormone regulator, modulates the immune system, and protects the body against acute stressors.
Furthermore, humans lost the ability to synthesize vitamin C internally due to what is referred to as a genetic metabolic defect—some researchers even go so far as to state that humans have an "inborn vitamin C deficiency," for which they must compensate in order to remain healthy.[1]
More conservative researchers claim that the genetic mutation responsible for the loss of vitamin C synthesis is a neutral trait (in genetics, a trait is considered neutral when its loss is neither advantageous or disadvantageous). They contend that the importance of exogenous vitamin C is already highlighted by the fact that its RDA is higher than any other vitamin (60 mg/day), and that a normal diet provides the average person more than enough vitamin C.
There's a couple facts that suggest that diet is not sufficient to provide us with ample vitamin C, though (especially if we want to enjoy its more acute therapeutic benefits).
For example, while researching the correlation between vitamin C concentrations within certain organs and elite athleticism, one doctor realized that the "optimal" vitamin C concentrations would be very difficult to achieve with an RDA of 60 milligrams (the current recommended daily allowance of vitamin C).[2]
Further, vitamin C is used up much more quickly in individuals who smoke tobacco or drink alcohol, in the presence of toxins, and in states of physiological and emotional stress. Thus, even if 60 mg/day is a sufficient baseline dose of vitamin C, it's likely that our bodies are using it to fight toxins and stress rather than optimizing overall biology.
Given the chronic vitamin C depletion that these ideas suggest, the nearly miraculous reversals of disease states that high-dose vitamin C can facilitate begin to make more sense. What improvements in health and wellness could we all enjoy if vitamin C deficiency was addressed with simple supplementation?
How to start benefiting from vitamin C today
All the researchers and physicians who successfully used ascorbic acid as a therapeutic agent did so by mimicking the endogenous vitamin C production of other mammals—that is, they dramatically raised blood serum levels of vitamin C very quickly (one study found that goats produce nearly 13,000 mg of vitamin C every day, and that this production level increases by almost 10 times in a matter of hours when the animal is placed under acute stress).[3]
To do this requires very specific routes of administration—taking a few of those orange-flavored chewable vitamin C tablets isn't going to cut it.
Until quite recently, intravenous administration of vitamin C was the most tenable approach. While it's certainly still viable, the method has its obvious drawbacks: it's expensive, requires appointment scheduling and doctor supervision, and often is a time-consuming process. Besides, there's not many people who are willing to deal with intravenous needles just to get their dose of vitamin C.
Thankfully, it's now possible to raise your blood serum levels of vitamin C at home, safely and affordably, with a simple liquid vitamin C supplement. Two formulation methods—known as micellar and liposomal encapsulation—have revolutionized vitamin C supplementation by raising the bioavailability of ascorbic acid to levels approaching that of intravenous administration.
If you'd like to find the best vitamin C supplement to include in your own regimen, look no further than PuraTHRIVE. They offer the only vitamin C available that's delivered with both micelle and liposomal encapsulation—this patented, two-part formulation method protects ascorbic acid from breakdown, ensures optimal nutrient utilization, and even enhances the already impressive antioxidant activity of vitamin C.
Give it a try today, and experience how much better the body functions when provided with an optimal quantity of this essential nutrient.
---
References
[1] https://www.sciencedaily.com/releases/2008/03/080320120726.htm
[2] Colgan M, OPTIMUM SPORTS NUTRITION, Advanced Research Press, New York, 1993:11-12.
[3] https://www.sciencedaily.com/releases/2008/03/080320120726.htm